Whilst in Montreal last weekend, I came across these babies:
(which you can purchase here, if you'd like)
And guess where my next stop was? Not the cash register at that overpriced department store, but the H&M down the street! I got me some plain white canvas shoes, not unlike those above (although of course, not colored) and did me some arts and crafts :]
Check it out:
And also: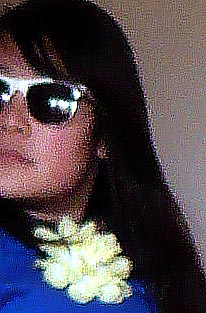 dress, diy from an XL teeshirt.
shoes, NY & Co.
sunglasses, Forever 21.
flower, H&M.